Specialized Granite Indy

Granite Countertops & Tile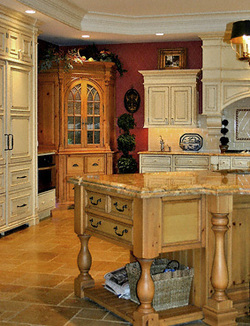 Specialized Granite Indy fabricates and installs custom granite counter-tops. We can help create the perfect ambiance in your kitchen and/or bathroom with granite counter-tops.
Specialized Granite Indy proffers customized granite, marble, and quartz products including:
Kitchen and bathroom counter-tops

Tile Flooring
Hardwood Flooring
Kitchen Back-splashes
Call (317) 532-7087 for a free estimate today!
---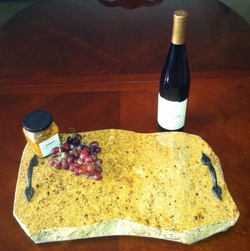 We also customize:
Cheese Boards
Lazy Susan's
Fireplace Hearths
These are handmade and are even green - we use re-purposed and recycled materials that would have been
thrown away otherwise.
Just as our name implies, we specialize in custom granite entertainment. What does that mean? One of the most popular ways to improve a home's ambiance and value is by adding granite to your kitchen and/or bathroom.
What do you think of when you envision a glamorous or rockin' party at someone's home? Great music, food, wine or cocktails, and... granite. Entertaining in style has come to be synonymous with granite. Hence, we offer our graniteproducts .
AND we go another step further to offer granite for the purpose of entertainment. If you are looking for a unique and refined gift for a wedding, anniversary, house warming, or other special occasion, these granite boards say to that special person how much you care. Each granite board is a unique product that Specialized Granite Indy creates. The products are hand made from materials that would otherwise have been thrown away. Or maybe you are a wine connoisseur who loves hosting wine & cheese parties. These granite cheese & entertainment boards are a perfect addition to your fine "wining" experience. They can really set the stage for an impressive & refined event!
Please visit our Photo Gallery to see examples of the products we can offer you!
"We use Angie's List to assess whether we're doing a good job keeping valued customers like you happy. Please visit AngiesList.com/Review/7772876 in order to grade our quality of work and customer service.
---